8/9/17 – Francis Harris – all Night long! + Michael Tello & Rob Grega in the Lounge
8/9/17 Housepitality Presents :
FRANCIS HARRIS (All Night Long !!)
(Scissor and Thread, NYC)
https://soundcloud.com/scissorandthread
Backroom Captains:
MICHAEL TELLO
(TouchOfClass, Housepitality SF, Wolf + Lamb)
https://soundcloud.com/pillow-talk-1
ROB GREGA
(upallnight, SF)
Focused on the development of new artists for the Scissor and Thread collective, Harris has been collaborating in the studio and behind the decks with label partner Anthony Collins as Frank & Tony. Together the pair have released Five well received EPs of pitched down melodic house tunes in the "Frank & Tony presents… " series which have featured the vocal talents of S&T staples black light smoke, Gry, Corbu, Julia and Bob Moses, a duo that Harris has been instrumental in launching to sudden and remarkable global success.
Founder of San Francisco's "Best Of The Bay" winning Wednesday night weekly Housepitality, Michael Tello and his partner Miguel Solari and their crew have made this party the place to be on a weekday. Booking international DJ's and live acts along with an arsenal of resident DJ's including himself it always feels like home at Housepitality.
Michael Tello was born in Los Angeles California in 1978. The son of Latino parents with an eclectic taste in music, he was exposed to a wide variety of music, ranging from the tribal rhythms of South America to the cutting edge, electronic sounds of the early 1980's. At age 12, Michael's dad purchased a DJ set up with turntables, mixer & microphone and asked him to hook it all up. Michael had found a new interest and love for the art of DJing. He began experimenting with his mom and dads Disco, Salsa and Funk 12" records and 45's. Michael has also been producing and playing music for over 20 years. A audio engineer who has the distinct ability towards sonic perfection.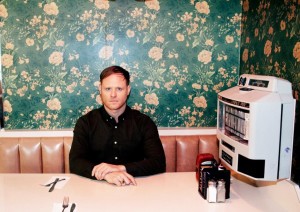 PER USUAL: Free champagne from 9pm-10pm. As always , free with RSVP before 10pm @ housepitalitysf.com Or get a $5 presale ticket through resident advisor. We Got You ~