11/29/17 – Karina, Teeyam, Infinite Jess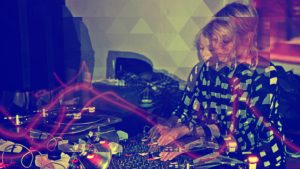 ((HOUSEPITALITY))
KARINA
(God Particle/Zoo Project/ Oslo)
https://soundcloud.com/karinamusic
TEEYAM
(They're Here/ Outpost)
https://soundcloud.com/teeyam

INFINITE JESS
(Vinyl Dreams/Celect SF)
https://soundcloud.com/edgyatbest
———
-Summertime on the Balearic island of Ibiza and winter in Oslo is a creative solution for this Norwegian girl, who likes to make things happen. Making the crowd lusciously throw themselves into a decadent dance at clubs, where she plays- Karina leaves a sound signature.
Uncovering the electronic music landscape, her senses are sharpened by her musical roots- six generations of pianists and violinists make her joke that music in her family is a curse. Always keen to experiment with something outside the traditional house/techno paradigm, her vinyl selection is seductive, syncretic and hypnotic, as well as containing a driving, electronic beat.
Karina is known for her electrifying performances at intimate venues, though playing infront of thousands of people- like at main stage Kazantip Republic Festival ( Ukraine) is absolutely not a problem. Her remarcable ability to mix any vinyl from disco to techno has had her corrupt dance floors in many exotic destinations from Cape Town (That's what she said) to Shanghai (Mao Mao). Prestigious residency at Analog Room in Dubai (alongside Move- d), her K1 release on Chicago based God Particle and forthcoming releases on Cymawax Barcelona show her extensive sonic exploration of the DJ and producer craft. Famed for both technical skill and ability to engage a live audience Karina is without doubt a big part of European underground house and techno movement.
Karina's DJ sets and her production are an expression of faith in the transformative power of music. Trying to help young talent for years she's supporting the female DJ community organisation from Detroit, Michigan- Girls Gone Vinyl. Last but not least her podcasts are sought after and have brought her many fans in the international underground electronic scene.-
Free champagne from 9pm-10pm.
As always , free with RSVP before 10pm on our site.
Or get a $5 presale ticket here