Posts Under Current & Past Category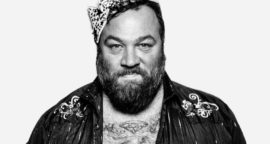 8/16/17  Housepitality Presents: a freshly conjured line up of musical booms! JAKE THE RAPPER (Kater Mukke) GUADA FK (Louder Music) B2B in the Lounge: DIRTY DAVE (Indo Life/ Dublab/ LA)…

Housepitality presents a special Farris Wheel Records showcase, honoring the distinctly Chicago institution with Gene Farris and artists from his label.

Housepitality is excited to bring one of the most influential voices from the world of Detroit electronic music, an inarguable legend, with this exclusive set…

After moving to Berlin last year, Housepitality veteran Eric Cloutier returns for the third time to share his unique brand of house and techno.

An exclusive appearance from a wildly-skilled and eclectic producer from Japan…

No need to get all dusty in the playa when you can just come to you favorite Wednesday night party…

Hunee delivers the sweet with this exclusive set from one of the most original voices to come out of Berlin, along with SF's most acclaimed disco voice…

Friend KMLN joins us alongside Keith Kraft, Sharon Buck & Kimmy Le Funk

We are pleased to have this modern legend grace our decks all the way from Manchester, with all star resident Trel Williams and JP Sould holding down the groove lounge!

Is going full-Chicago this week, celebrating the birthdays of our residents Tyrel Williams and Bai-ee, with a headlining set from Hugo Ball heretic Justin Long.