Posts Under Interviews Category

Housepitality Spring Break edition hosts one of Paris' finest House connoisseurs, D'JULZ, alongside Housepitality's own, Bai-ee & Fil Latorre!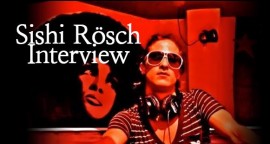 Housepitality interviews Barcelona-based DJ/producer Sishi Rösch in advance of his SF debut performance.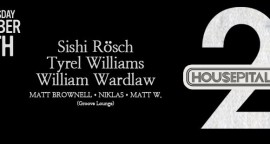 As the sunshine fades and Indian Summer turns to windy and grey SF winter, Housepitality is continuing to bring sounds reminiscent of a warmer place: Barcelona, Spain. This week's guest, Sishi Rösch, is part of a new wave of artists coming from Barcelona, who are making waves at a very young age thanks to honing and perfecting a sound that has been called "Futuristic Gangsta House" or "Gangster disco."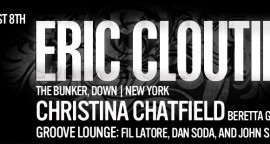 Housepitality is proud to present the triumphant return of two of our favorites, house & dub techno master ERIC CLOUTIER (The Bunker, Down | New York) & producer & live PA techno artist extraordinaire CHRISTINA CHATFIELD (Beretta Grey, AYLI | SF)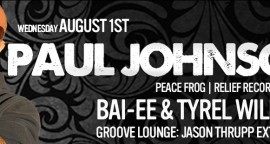 House music ICON PAUL JOHNSON brings his Daft Punk inspiring abilities to San Francisco for the first itme in a long time! Also new Housepitality resident Bai-ee of audioJazz warms the decks up with Tyrel Williams. But this isn't these three Chicago artists first rodeo together…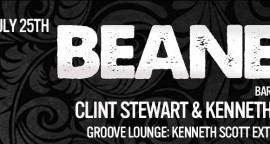 Beaner is a master at losing mobile phones and staying awake for long periods of time without the aid of stimulants. He enjoys masturbation, difficulty, overcoming odds, and tear-jerking finales.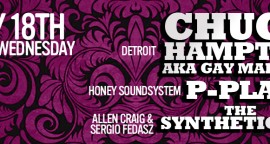 Anyone who experienced the very beginnings of the house techno scene around the Ann Arbor/ Detroit area is familiar with the name Chuck Hampton. He was like our local Derrick Carter, never missed a step and kept the bodies moving.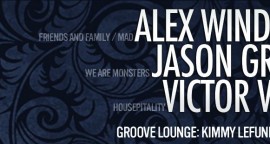 Local Dj Heroes Alex Windsor, Jason Greer & Victor Vega. Groove Lounge: Kimmy Le Funk & Joel. Enjoy handcrafted cocktails by our very own groove lounge mixologist, Ty. World class acts, world class music, every Wednesday night.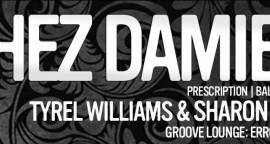 Chez Damier is making a single trip to SF for one night to play Housepitality then flying out to Ibiza for the rest of the summer… THIS IS A VERY EXCLUSIVE APPEARANCE!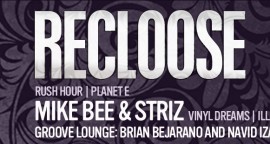 "Getting paid for djing is like getting paid for breathing" 2012 update! -July 4th – celebrate Expat Freedom w/ RECLOOSE  at Housepitaity: link to FACEBOOK INVITE (by Miguel) Matt Chicoine…