Posts Under Current & Past Category

Heat from the island state on this Labour Day special, with the west coast debut from the creators of Hawaii's most infamous afterhours.

Bringing it all back home with a lineup honoring SF's amazing talent, even those who have moved away.

Is proud to welcome a new voice to our weekly, with the producer of RA's track of the year.

Hosting the last SF set for our colleague and brother-in-arms Kevin Knapp.

A peak at Housepitality's April 2013 lineup with co-founder Michael Tello, Detroits own Andres, Kevin Knapp's official going away set and Recloose!

Housepitality is excited to turn over our night to a new label with deep roots in Bay Area house music history, presenting the Moulton Music showcase.

Housepitlaity is extremely excited to welcome one of the minds behind the infamous Blkmarket Membership parties.

Housepitality brings together pioneering talents from Detroit and Chicago for the first time. Feat. a 1-of-a-kind live performance by House Music Icon DAJAE!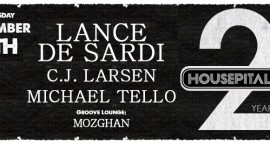 This week, Housepitality features the going away set from SF's Lance De Sardi, a birthday set from C.J. Larsen, opening set from Housepitality founder Michael Tello. Groove Lounge set from Mozghan (We Are Monsters).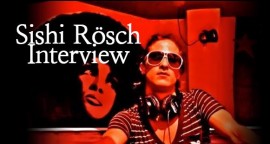 Housepitality interviews Barcelona-based DJ/producer Sishi Rösch in advance of his SF debut performance.