Posts Under Current & Past Category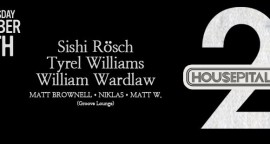 As the sunshine fades and Indian Summer turns to windy and grey SF winter, Housepitality is continuing to bring sounds reminiscent of a warmer place: Barcelona, Spain. This week's guest, Sishi Rösch, is part of a new wave of artists coming from Barcelona, who are making waves at a very young age thanks to honing and perfecting a sound that has been called "Futuristic Gangsta House" or "Gangster disco."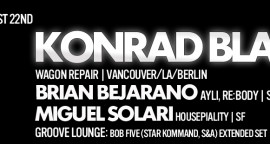 As this beautiful SF summer continues, Housepitality is proud to continue bringing world-class artists to our midweek dance floor, and this week is no exception…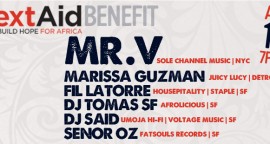 In association with NextAid are proud to present a Housepitality like no other: a combined benefit, remix album release party, and birthday bash all in one, featuring performances by…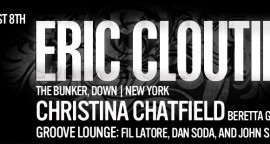 Housepitality is proud to present the triumphant return of two of our favorites, house & dub techno master ERIC CLOUTIER (The Bunker, Down | New York) & producer & live PA techno artist extraordinaire CHRISTINA CHATFIELD (Beretta Grey, AYLI | SF)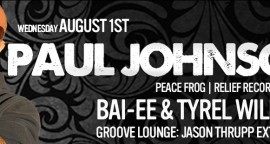 House music ICON PAUL JOHNSON brings his Daft Punk inspiring abilities to San Francisco for the first itme in a long time! Also new Housepitality resident Bai-ee of audioJazz warms the decks up with Tyrel Williams. But this isn't these three Chicago artists first rodeo together…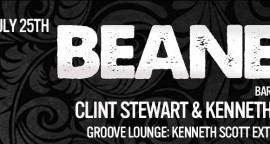 Beaner is a master at losing mobile phones and staying awake for long periods of time without the aid of stimulants. He enjoys masturbation, difficulty, overcoming odds, and tear-jerking finales.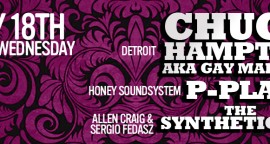 Anyone who experienced the very beginnings of the house techno scene around the Ann Arbor/ Detroit area is familiar with the name Chuck Hampton. He was like our local Derrick Carter, never missed a step and kept the bodies moving.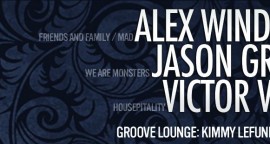 Local Dj Heroes Alex Windsor, Jason Greer & Victor Vega. Groove Lounge: Kimmy Le Funk & Joel. Enjoy handcrafted cocktails by our very own groove lounge mixologist, Ty. World class acts, world class music, every Wednesday night.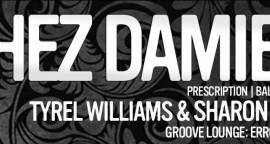 Chez Damier is making a single trip to SF for one night to play Housepitality then flying out to Ibiza for the rest of the summer… THIS IS A VERY EXCLUSIVE APPEARANCE!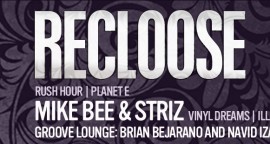 "Getting paid for djing is like getting paid for breathing" 2012 update! -July 4th – celebrate Expat Freedom w/ RECLOOSE  at Housepitaity: link to FACEBOOK INVITE (by Miguel) Matt Chicoine…